Company
VOIS
2017 Taipei Biotechnology Award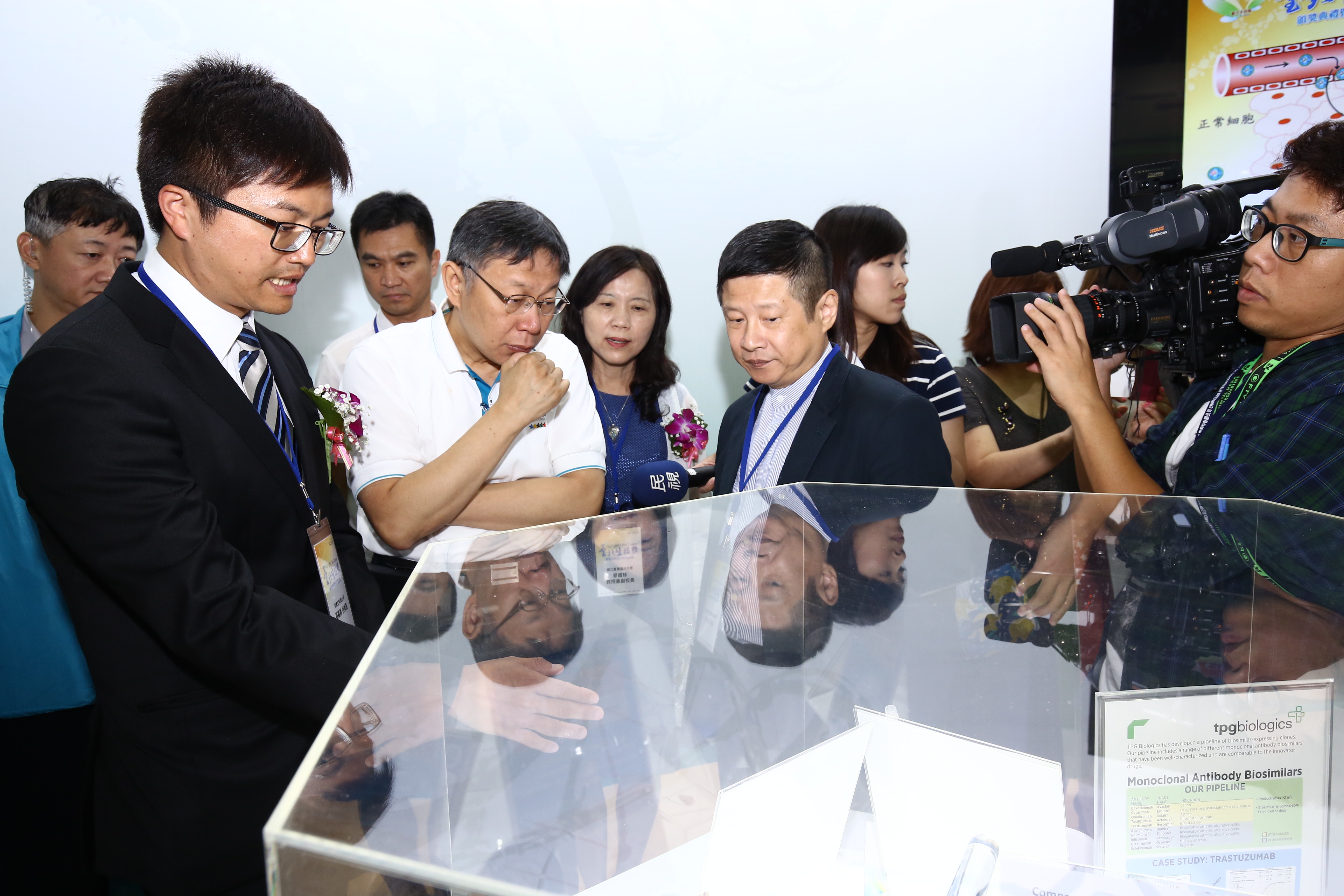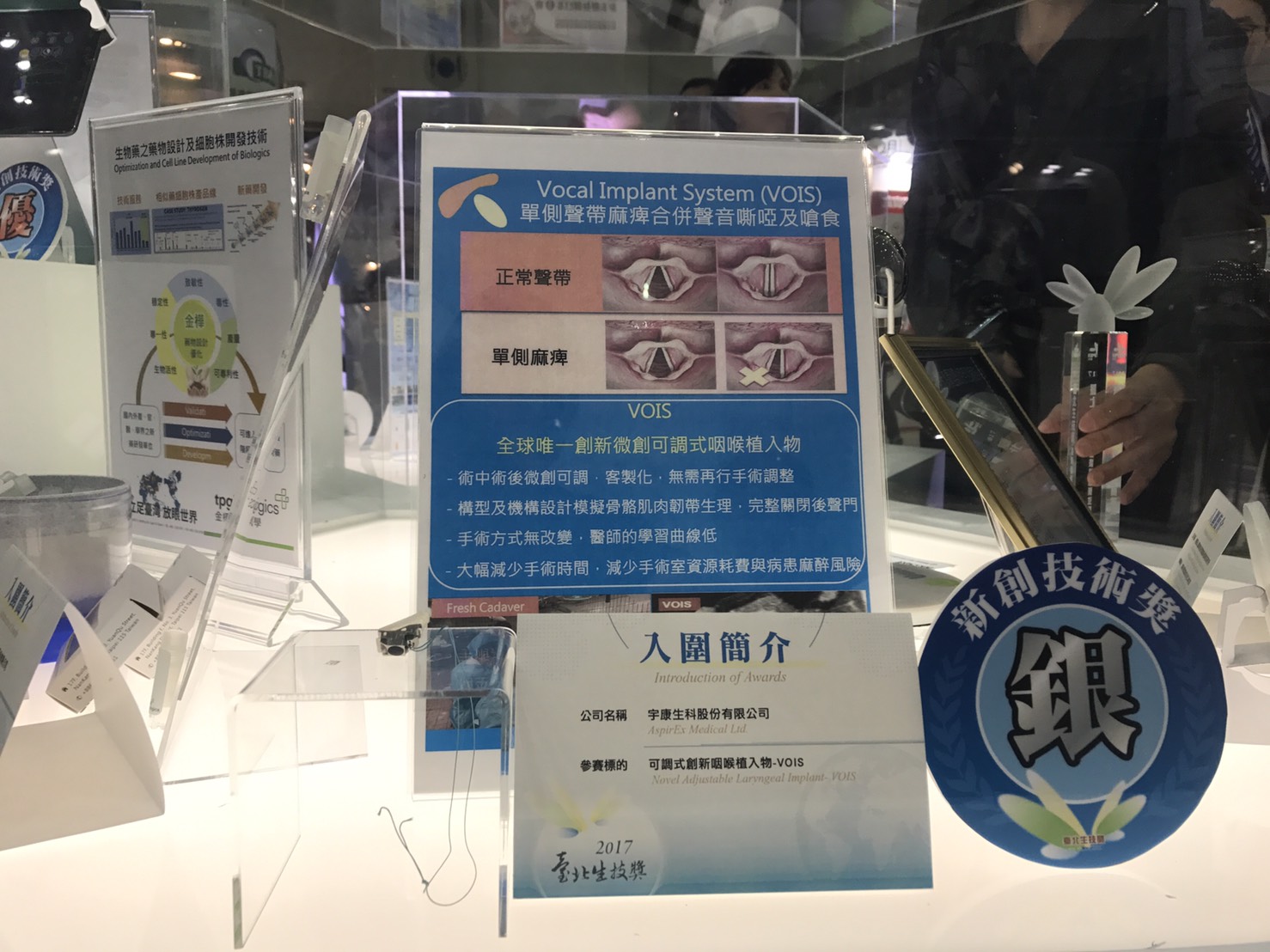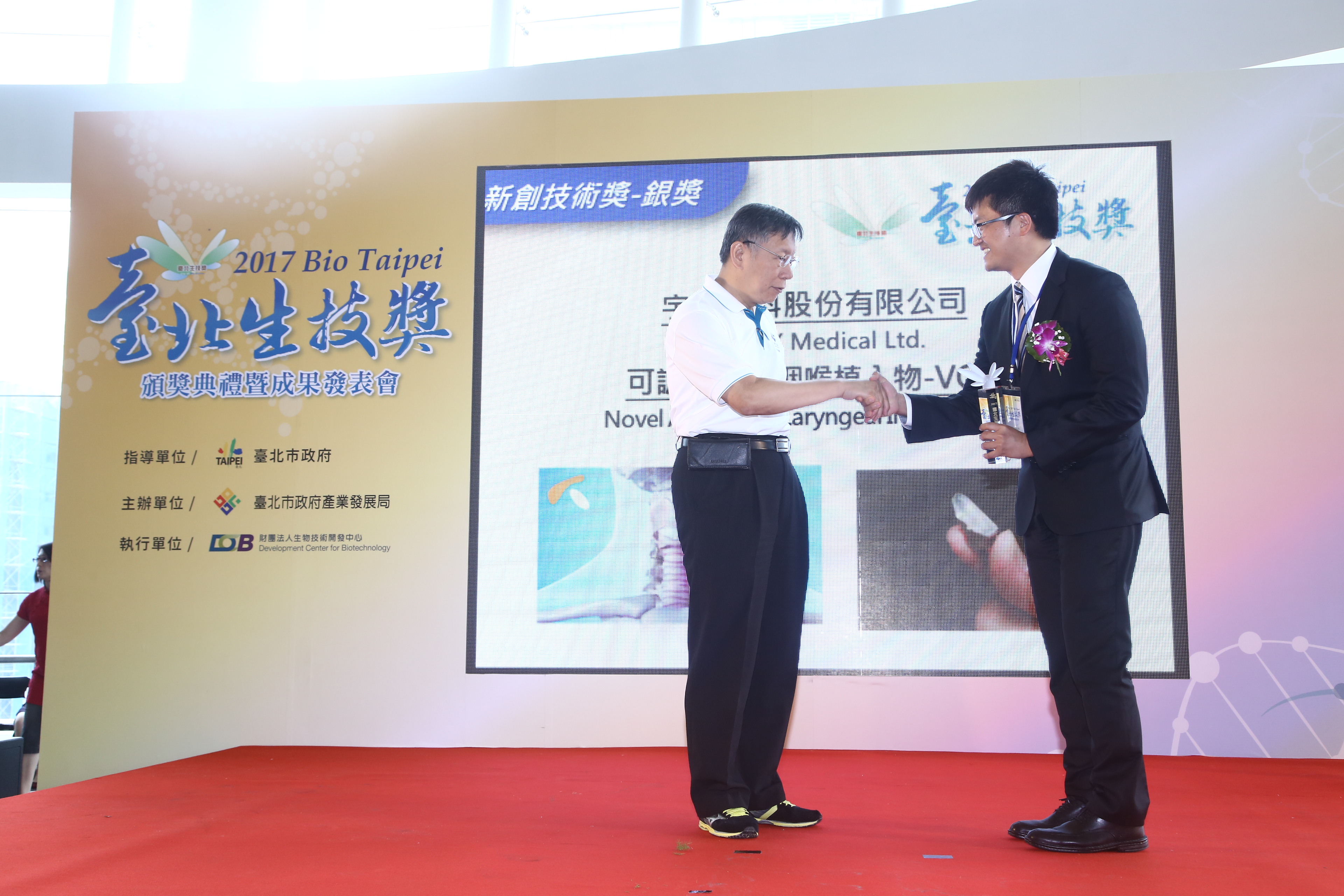 APrevent's vocal implant system (VOIS) won the Silver Medal of 2017 Taipei Biotechnology Award.
The Taipei Biotechnology Award hosted by Taipei city government selected the products with international potentials. The experts and scholars from biotechnology, finance, and intellectual property were invited in the review committee. The Taipei Biotechnology Award is viewed as "The Oscars of Biotech" in Taiwan, and an important indicator for global investors evaluating biotech companies in Taiwan.
The Taipei Biotechnology Award was announced in the Bio Taiwan 2017 event. APrevent accepted the trophy awarded by the Taipei City mayor Dr. Ko Wen-Je. APrevent CTO Dr. Mark Chang briefed VOIS to Dr. Ko at the exhibition hall after ceremony.