VOIS
Surgery Techniques In Laryngology Hands-On Workshop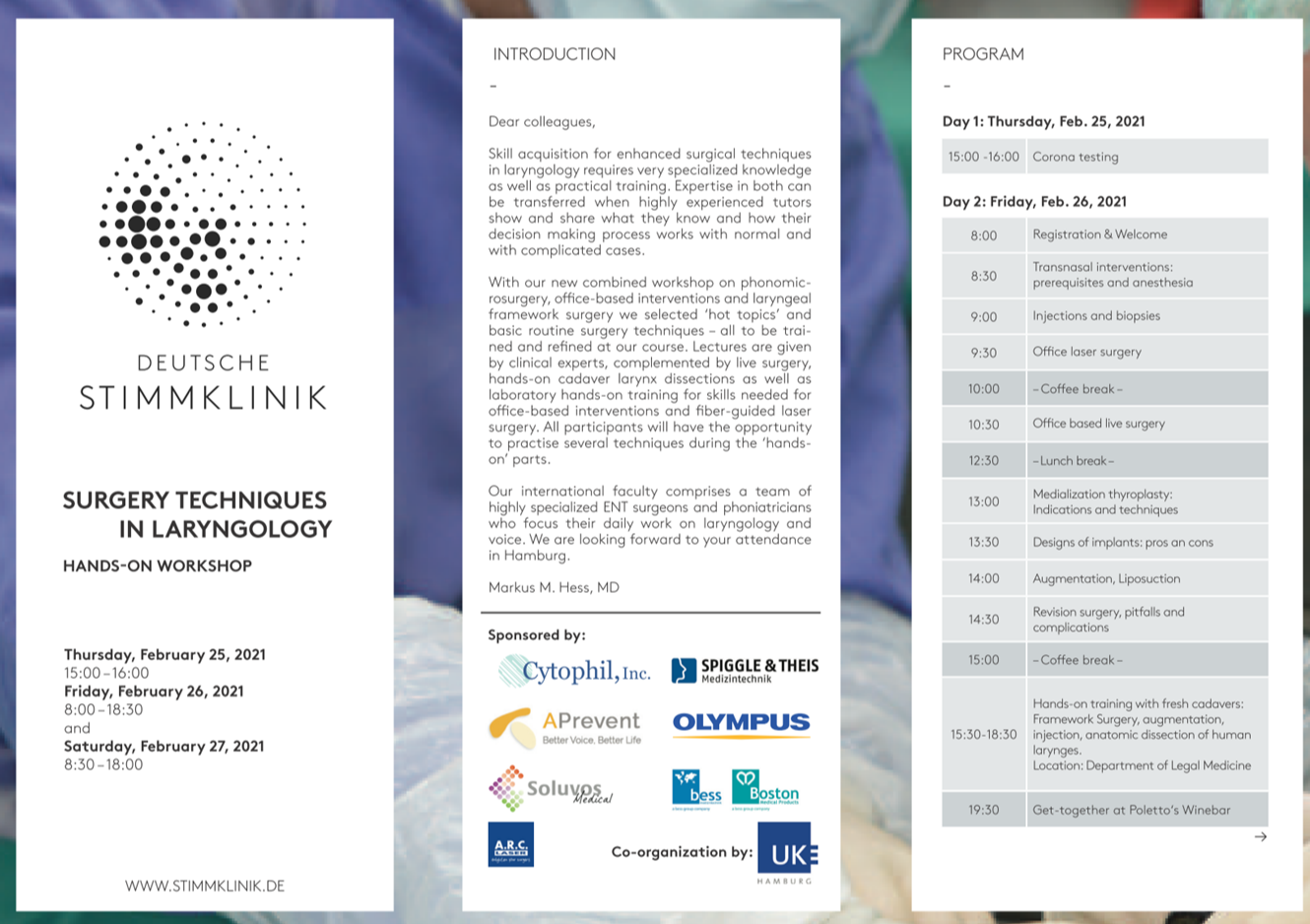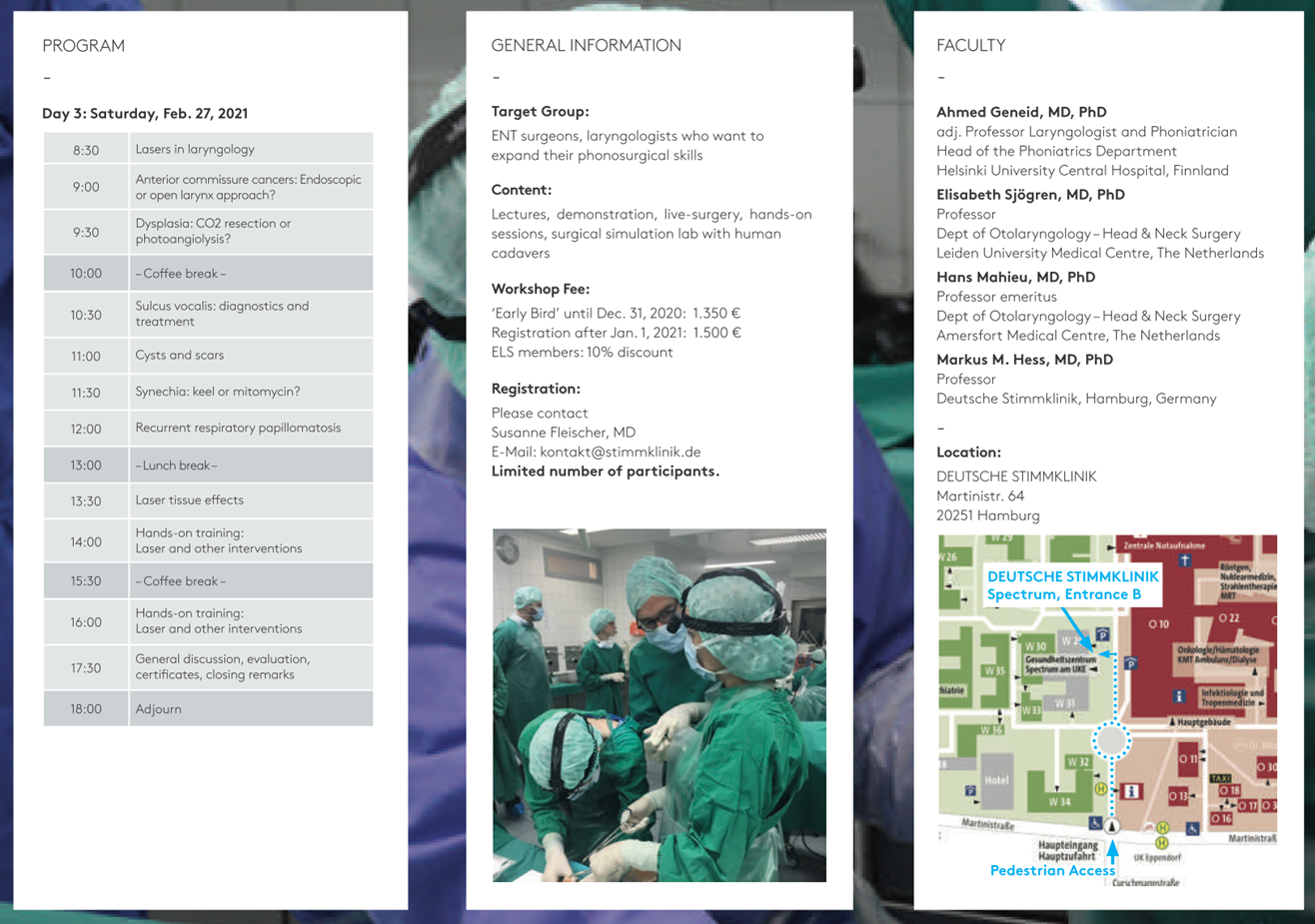 The two-days laryngology workshop is going to be held in DEUTSCHE STIMMKLINIK from  4th to 6th November, 2021, which combines phonomic- rosurgery, office-based interventions and laryngeal framework surgery, the participants will have the opportunity to practise surgical techniques during the hands- on section.
It's glad that APrevent Medical has opportunity to demonstrate APrevent® VOIS in the thyroplasty medialization section of  the surgical techniques in laryngology hands-on workshop.
If you are ENT surgeons, laryngologists who want to expand phonosurgical skills or learn an innovative product regarding type I thyroplasty, we are very welcome to attend the woekshop.
For more information regarding to the laryngology workshop, please click the link below,
https://stimmklinik.de/surgery-techniques-in-laryngology-workshop/
Or you can just mail to register the workshop,
Registration Contact:
Susanne Fleischer
MDE-Mail: [email protected]
Limited number of participants.
Workshop Fee:
Early Bird' until Dec. 31, 2020: 1.350 €
Registration after Jan. 1, 2021: 1.500 €
ELS members: 10% discountRegistration